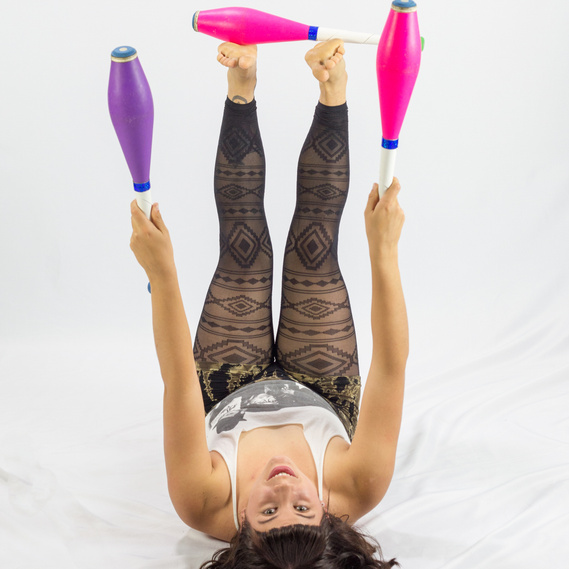 Born and raised in the San Fransisco Bay Area Josie has been juggling professionally for 10 years! What began as a way to sustain her travels abroad transformed into an insatiable passion to share her love of juggling with audiences near and far. Josie has trained juggling under influential artists: Wes Peden, Anni Kupper, and Erin Stephens, among many others. In 2015 Josie completed a 3-month physical theater and mime course under the direction of James Donlon, and has studied the art of clown with Wavy Gravy, A Little Bit Off and Moshe Coen. A scholar at heart Josie is constantly refining her craft, attending workshops and learning from many skillful artists along the way.
As a social-circus educator Josie creates a safe environment for children to explore their creativity through circus arts and theater. Her lessons have an emphasis on social-emotional skill building, peer to peer communication, child-led play, and creative expression. She fully believes the magic of circus lies in its ability to be a catalyst for social change.
Her mission in life is simple: to connect meaningfully with others through movement and play, to bring more smiles to more faces around the world!
After graduating from Southern Oregon University with a Bachelor of Arts degree in Spanish Language and Culture and certificate in Nonprofit Management Josie has worked with dozens of influential arts organizations including: Clowns Without Borders, The Oregon Center for the Arts, Circo de los Niños, The Circus Project, Camp Winnarainbow, and Flamebuoyant Productions. She also served on the Board of Directors for The International Jugglers Association and was their World Juggling Day director for five years!